After tough start this year, United Launch Alliance can turn things around tonight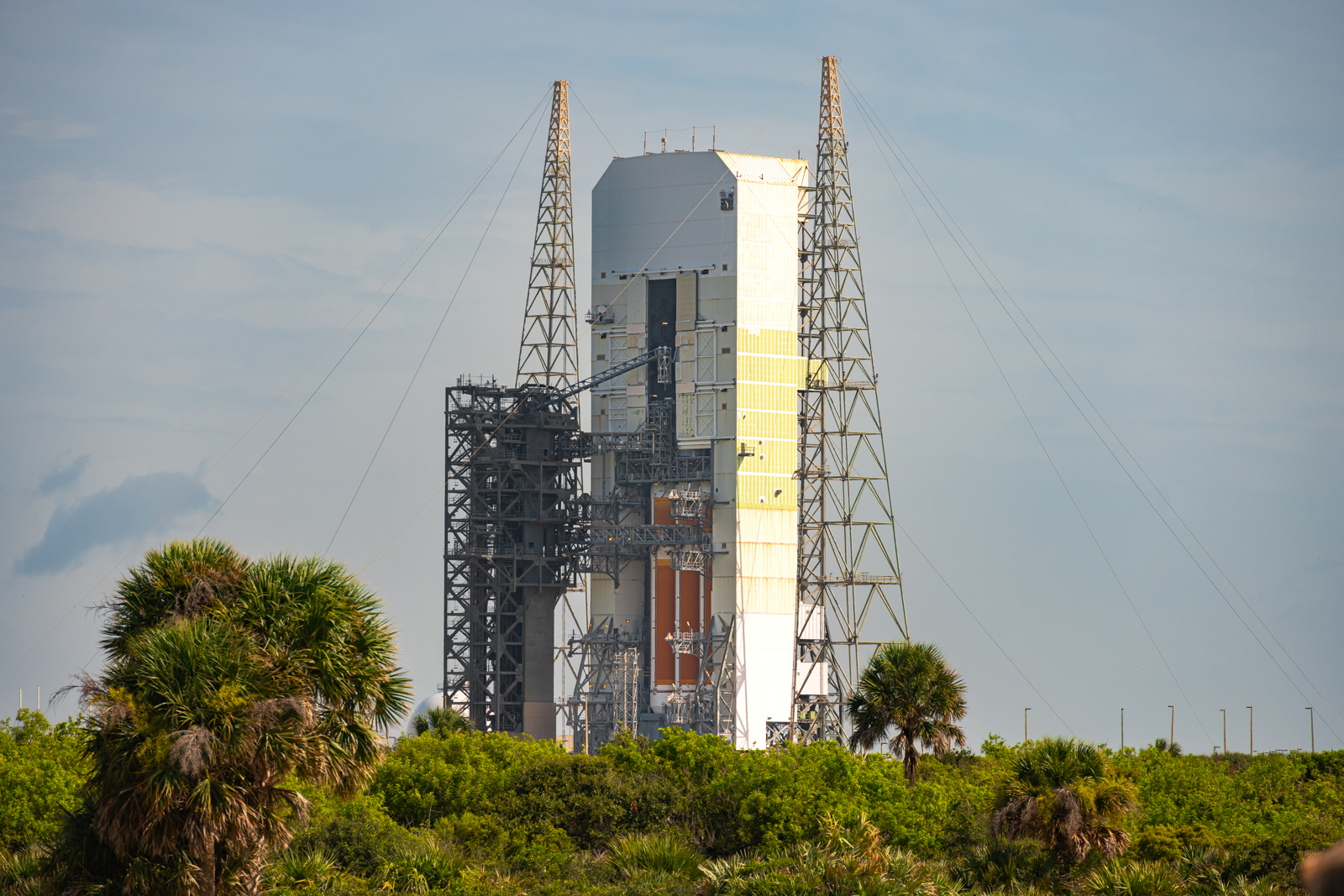 Front page layout
Site theme
Eric Berger - Jun 20, 2023 5:43 pm UTC
Once the most formidable rocket company in the United States, and arguably the world, United Launch Alliance has had a really difficult start to this year.
At the beginning of 2023, the company's CEO, Tory Bruno, expressed confidence that the long-awaited Vulcan rocket would make its debut flight in May. During a teleconference with reporters, Bruno even went so far as to say that by the end of 2025, his company would launch a rocket every other week.
But those plans came crashing down in late March when a large explosion occurred on a test stand at Marshall Space Flight Center in Alabama, where United Launch Alliance was pressure testing the upper stage of the Vulcan rocket. As part of the qualification test, the liquid hydrogen tank ruptured. Now Vulcan's debut has slipped into at least late summer and may not take place until the final months of this year.
Then, as the company was in the final stages of processing a Delta IV Heavy for its next-to-last flight in early April, the launch team discovered an issue with a valve on the rocket that had to be worked on. This delayed the penultimate flight of the Delta IV Heavy for a couple of months.
Finally, the company's Atlas V had been due to launch its first human spaceflight in April. This Starliner Crew Flight test was a big deal, allowing United Launch Alliance to burnish its record of 100 percent mission success. But then, due to problems with the spacecraft, this mission slipped from April to July and is now on hold indefinitely after serious problems were found with Starliner's parachutes and flammability.
To sum all of that up, United Launch Alliance has yet to launch a single rocket this year. Meanwhile, the company it once dominated, SpaceX, has launched 41 times in 2023. Another US-based competitor, Rocket Lab, has successfully concluded six missions.
But now the Colorado-based launch company has a chance to start turning that narrative around. The Delta IV Heavy rocket that was delayed in April has been repaired and rolled out to Space Launch Complex 37B in Cape Canaveral, Florida. This NROL-68 mission, carrying a classified payload for the National Reconnaissance Office, is due to lift off at 3:29 am ET (07:29 UTC) on Wednesday.
Everything's looking great and we're on track to launch another vitally important national security capability into space," said Maj. Gen. Stephen Purdy of the US Space Force in a news release Tuesday. These launches place critical capabilities into orbit for our nation and our allies in what are dynamic times for the space community.
Weather for the launch appears to be favorable, with a 75 percent chance of go conditions. United Launch Alliance will broadcast the mission on its YouTube channel.
This will be the 15th launch of the 71-meter-tall Delta IV Heavy rocket, which debuted in 2004. The rocket is expensive, typically costing $300 to $400 million per launch, but it has proven to be a reliable lifter for the US government's most demanding missions. Eleven of the rocket's 15 missions have involved flying satellites for the National Reconnaissance Office.
The final flight of the Delta IV Heavy rocket is likely to take place early next year from Cape Canaveral, again carrying a mission for the National Reconnaissance Office.
Join the Ars Orbital Transmission mailing list to get weekly updates delivered to your inbox. Sign me up →
CNMN Collection
WIRED Media Group
© 2023 Condé Nast. All rights reserved. Use of and/or registration on any portion of this site constitutes acceptance of our User Agreement (updated 1/1/20) and Privacy Policy and Cookie Statement (updated 1/1/20) and Ars Technica Addendum (effective 8/21/2018). Ars may earn compensation on sales from links on this site. Read our affiliate link policy.
Your California Privacy Rights |
Do Not Sell My Personal Information
The material on this site may not be reproduced, distributed, transmitted, cached or otherwise used, except with the prior written permission of Condé Nast.
Ad Choices