ATMOS Space Cargo Raises €4M to Return Cargo from Space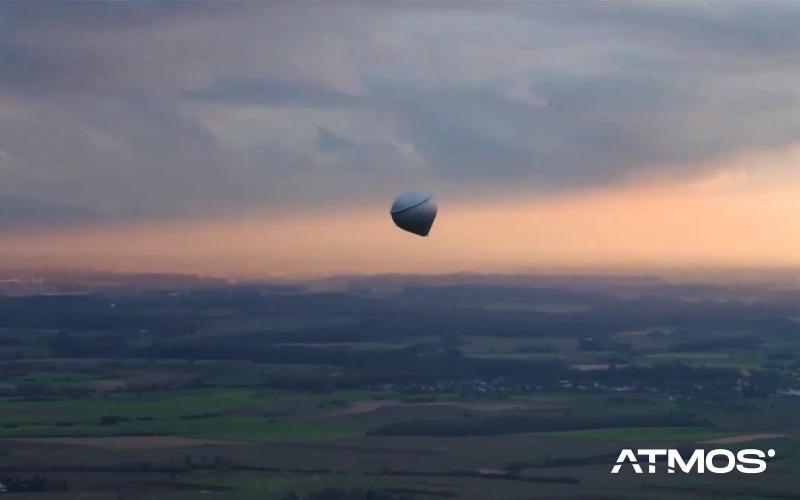 No products in the cart.
No products in the cart.
No products in the cart.
ATMOS Space Cargo has announced the closure of an oversubscribed seed round that saw the company raise €4 million.
Founded in 2021, ATMOS is developing a range of space capsules that are capable of safely returning cargo from space. The company is ambitious in its goals, stating that its capsules will be capable of "returning any cargo from space, regardless of scale."
The company's seed round was led by High-Tech Gründerfonds and the Amadeus APEX Technology Fund. Seraphim, E2MC, VENTIS, and an unnamed venture capital fund also participated in the round.
The €4 million in seed funding will be utilised to support the company's first demonstration flight which is currently scheduled for the end of 2024.
"We are highly focused now on flying to orbit and returning safely back to Earth before the end of next year. This funding will take us there," explained ATMOS co-founder and CEO Sebastian Klaus.
The 2024 test flight will see the in-orbit testing of the company's Phoenix return capsule. The company describes the capsule as "the first sustainable solution for a large range of payloads and experiments". The capsules are capable of offering "microgravity on-demand" for periods ranging from three hours to three months in orbit.
The company states on its website that the Phoenix return capsule has a payload capacity of 100 kilograms. For larger payloads, the company is also working on its Inflatable Atmospheric Decelerator. The inflated structure functions both as a heat shield and as a high-velocity parachute. Interestingly, the company states that the system can be used to return "the largest rocket stages" from orbit. This appears to indicate that the company is exploring utalising the system in reusable rocket systems. It could potentially be a solution to return upper stages of rockets back to Earth for reuse, something that even SpaceX is yet to master. ATMOS began conducting drop tests of its Inflatable Atmospheric Decelerator as far back as 2021.
The official announcement from ATMOS states in the title and throughout the text that the company raised €4 million in seed funding. However, the URL appears to have stuck around from an earlier version of the announcement and states that the round was only €3.9 million. The true figure is probably somewhere in between with ATMOS likely being advised to go with the nice round €4 million figure
European Spaceflight LTD Company number: 14287328 Registered address: Unit 13 Freeland Park, Wareham Road, Lytchett Matravers, BH16 6FA, Poole, UK
Contact number: +44 7873 215465
© European Spaceflight (2022)