Avio Financials Boosted by EU Covid Recovery Funds and Missile Contracts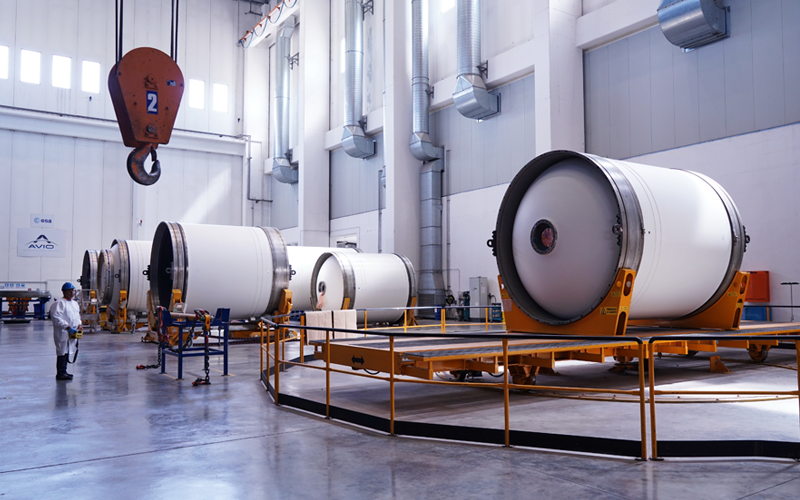 No products in the cart.
No products in the cart.
No products in the cart.
Avio has reported revenues of €157.6 million for the first half of 2023, an increase of 17.7% from the same period last year.
The company attributed the positive performance to increased development activities for its Recovery and Resilience Plan (RRP) projects, which are funded by EU Covid recovery funds, and production activities for tactical propulsion contracts. Avio also attributed the company's increased net cash position to the RRP funds. The company now has €102.2 million of cash on hand, up from €74.4 million at the close of 2022.
In addition to a bump in revenues, the company reported a 35.4% increase in its order backlog. The company now has an order backlog of over €1.37 billion.
While the company did manage to post a significant increase in profits from the same period last year, the figure was modest at just €9 million. CEO Giulio Ranzo said, "Profits improved versus 2022 thanks to a lower impact from energy costs on industrial operations." The company projected that by the close of 2023, it will report net profits of €2 to €6 million.
The next launch of Vega is currently expected on 4 October. It will be the final European launch of 2023. According to Avio, Vega will be launched on its penultimate flight in spring 2024.
The return to flight of Vega C is still uncertain. Avio stated that it is still awaiting the results of the Independent Enquiry Commission, which ESA launched after the failed test of a redesigned Zefiro 40 second stage. The stage received a new throat insert after the component was identified as the cause of the December 2022 failure of the first commercial Vega C flight.
Although it has not yet been announced, a second ground test of the Zerfiro 40 stage is all but inevitable. It would also not be surprising if another qualification flight is required before the vehicle takes another crack at entering commercial operations. Fortunately, the company's future appears secure, with contracts and public money continuing to flow in despite the failures.
European Spaceflight LTD Company number: 14287328 Registered address: Unit 13 Freeland Park, Wareham Road, Lytchett Matravers, BH16 6FA, Poole, UK
Contact number: +44 7873 215465
© European Spaceflight (2022)