Boeing has now lost $1.1 billion on Starliner, with no crew flight in sight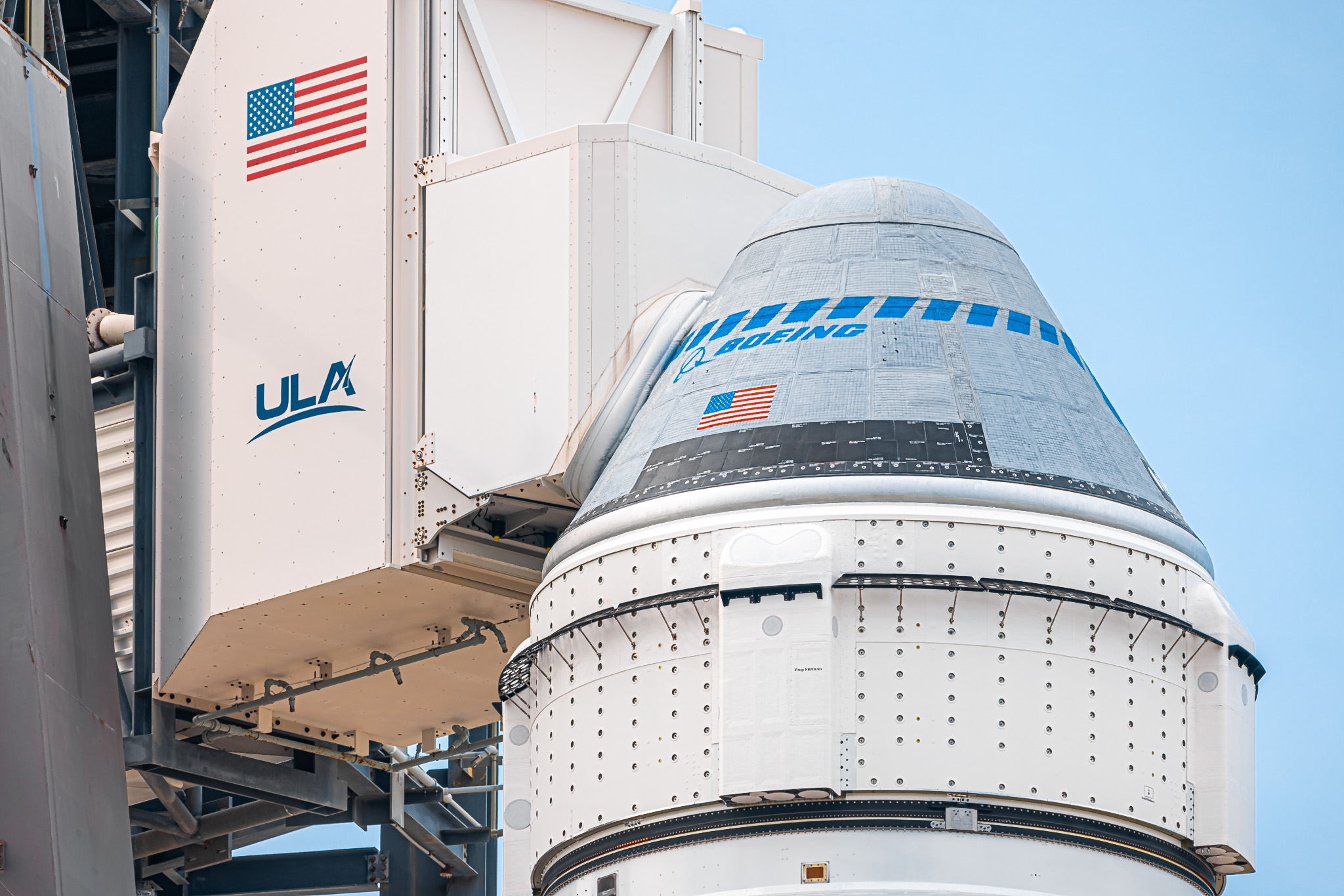 Front page layout
Site theme
Eric Berger - Jul 26, 2023 3:26 pm UTC
A difficult summer for the Starliner program continued this week, with Boeing reporting additional losses on the vehicle's development and NASA saying it's too early to discuss potential launch dates for the crewed spacecraft.
Throughout this spring, NASA and Boeing had been working toward a July launch date of the spacecraft, which will carry two astronauts for the first time. However, just weeks before this launch was due to occur, Boeing announced on June 1 that there were two serious issues with Starliner. One of these involved the soft links in the lines that connect the Starliner capsule to its parachutes, and the second problem came with hundreds of feet of P-213 glass cloth tape inside the spacecraft found to be flammable.
On Wednesday, as a part of its quarterly earnings update, Boeing announced that the Starliner program had taken a loss of $257 million primarily due to the impacts of the previously announced launch delay. This brings the company's total write-down of losses on the Starliner program to more than $1.1 billion. Partly because of this, Boeing's Defense, Space, & Security division reported a loss of $527 million during the second quarter of this year.
Because Starliner was funded by NASA through a fixed-price contract, as part of the Commercial Crew program, Boeing is responsible for any cost overruns and financial losses due to delays.
During a teleconference this week, NASA officials also provided the first substantial update on Starliner since the June 1 announcement. The agency's program manager for Commercial Crew, Steve Stich, said work is ongoing, but more remains to be done.
The identification of two serious problems so close to the spaceflight prompted NASA to take a broader look at Starliner and determine whether there might be other problems lurking in the spacecraft. On the NASA side, we really stepped back and looked at all aspects of flight preparation, Stich said.
NASA, Boeing, and the parachute supplier, Airborne, have been working through the soft-link issue, he said. Engineering teams have identified a new type of joint that can meet NASA's safety requirements. However, Stich did not say the extent to which these new soft links have been field tested, nor how much of a test campaign is necessary to certify them for flight.
Technicians have also removed panels from inside the Starliner spacecraft to access the flammable tape. This glass cloth tape was wrapped around wiring inside the spacecraft to protect it from chafing and rubbing in flight. Stich said about three pounds of tape have been removed from Starliner so far.
We've been able to remove a lot of that tape, and that work is progressing really well, Stich said. NASA and Boeing have identified a non-flammable replacement, he said.
Asked whether Starliner might be able to launch this year, Stich did not offer a concrete timetable. We're not really ready to talk about a launch opportunity yet, he said. We're going to work the technical issues first, and then we'll sit down with the Boeing team when the time is right and pick a launch target.
Such an answer suggests that Starliner's launch on an Atlas V rocket, carrying NASA astronauts Suni Williams and Butch Wilmore on a test flight to the International Space Station, may very well slip into 2024.
Stich made his comments Tuesday during a media teleconference to discuss the forthcoming Crew-7 mission on SpaceX's Crew Dragon vehicle. Nine years ago, when NASA down-selected to Boeing and SpaceX to provide crew transportation services to the space station, Boeing was considered the prohibitive favorite to deliver first for NASA. However, SpaceX will launch its seventh operational mission and eighth overall crew mission for NASA next month.
NASA has already announced that SpaceX will fly its Crew-8 mission for NASA in February or March of next year. Given the ongoing delays, it is now possible that Crew-9 flies next fall, before Boeing's first operational mission, Starliner-1. NASA has not named a full four-person crew for Starliner-1 but has said that astronauts Scott Tingle and Mike Fincke will serve as commander and pilot.
Join the Ars Orbital Transmission mailing list to get weekly updates delivered to your inbox. Sign me up →
CNMN Collection
WIRED Media Group
© 2023 Condé Nast. All rights reserved. Use of and/or registration on any portion of this site constitutes acceptance of our User Agreement (updated 1/1/20) and Privacy Policy and Cookie Statement (updated 1/1/20) and Ars Technica Addendum (effective 8/21/2018). Ars may earn compensation on sales from links on this site. Read our affiliate link policy.
Your California Privacy Rights |
Do Not Sell My Personal Information
The material on this site may not be reproduced, distributed, transmitted, cached or otherwise used, except with the prior written permission of Condé Nast.
Ad Choices