Has Avio Begun Developing a Second-Gen Space Rider Vehicle?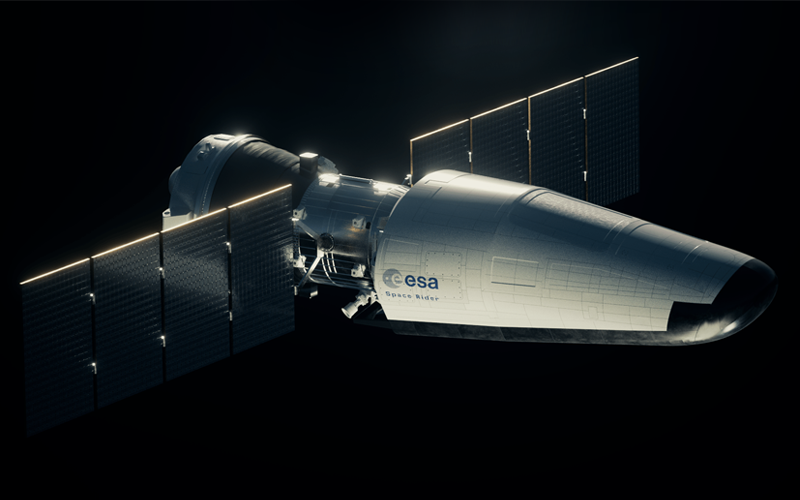 No products in the cart.
No products in the cart.
No products in the cart.
In a presentation outlining the company's half-year financial results, Italian rocket builder Avio appeared to indicate that development of a second generation of the ESA-funded reusable Space Rider vehicle has begun.
Space Rider is an uncrewed robotic laboratory that is the size of around two minivans. It is designed to be capable of remaining in orbit for approximately two months before returning to Earth. The vehicle is then unloaded, refurbished, and launched again. Avio is the prime contractor for the service module, while Thales Alenia Space heads up the development of the re-entry vehicle.
Each Space Rider vehicle will be capable of conducting at least six missions, with approximately 6 months needed to refurbish and ready a vehicle for its next flight. The vehicle will have a payload capacity of 620 kilograms.
An Avio presentation that was shown to investors during an earnings call on 11 September outlined two multipurpose green in-orbit engine projects. The first will be utilized for an in-orbit services demonstration mission that will be launched by 2026. The second is to be used aboard a kick stage for Vega E, a second-generation in-orbit services vehicle, and "Space Rider 2GEN."
This is the only reference to this second-generation vehicle, with the dedicated Space Rider slide making no mention of it. One, however, can speculate. It is possible that this is referencing the REV1 vehicle being developed by Thales Alenia Space and Space Cargo Unlimited.
REV1 is an attempt to capitalize on the growing interest in in-orbit manufacturing. The vehicle will be capable of carrying close to double the payload of Space Rider and performing roughly 20 missions per vehicle. However, Avio has not yet been directly linked with the project. This could indicate that Space Rider 2GEN is a separate vehicle altogether.
The 11 September update also gave a breakdown of the upcoming milestones leading up to the maiden flight of Space Rider. As previously reported, the vehicle's development proceeded to phase D in July. This allowed the team to commence with qualification and production.
According to Avio, the team is currently working to complete the AVUM Orbital Module (AOM) hardware-in-the-loop testing, which it expects will be completed in one year. AOM hardware testing is expected to begin in April 2024, followed by the commencement of AOM and Re-Entry Module combined tests in September 2024. Combined testing will be completed by February 2025, with integration at the launch site in French Guiana expected in July 2025. The above is, of course, only half of the to-do list. Thales Alenia Space will have its own milestones for the Re-Entry Module.
The team is currently targeting the second half of 2025 for the maiden flight.
European Spaceflight LTD Company number: 14287328 Registered address: Unit 13 Freeland Park, Wareham Road, Lytchett Matravers, BH16 6FA, Poole, UK
Contact number: +44 7873 215465
© European Spaceflight (2022)