HyImpulse Qualifies Hybrid Rocket Motor for Flight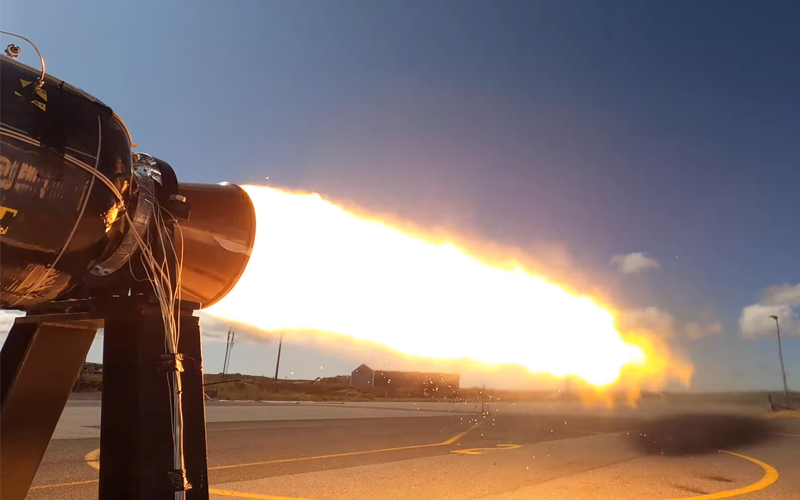 No products in the cart.
No products in the cart.
No products in the cart.
After its latest successful test campaign, HyImpulse has qualified its HyPLOX-75 hybird rocket motor for flight. The qualification of the motor brings the company one step closer to the maiden flight of its suborbital SR75 rocket.
The single-stage suborbital rocket is powered by one of the company's HyPLOX-75 hybrid rocket motors, which are capable of producing 75 kN of thrust. The motor is powered by liquid oxygen and what the company refers to as "space-grade candle wax." SR75 is designed to be capable of carrying a payload of up to 250 kilograms to an altitude of 200 kilometres.
HyImpulse announced the qualification of the HyPLOX-75 motor on 4 September. The successful test firing was the ninth HyImpulse hot fire test and the second in less than six months.
Although HyImpulse has not yet announced a date for the maiden flight of the SR75 rocket, the United Kingdom's Civil Aviation Authority (CAA) has granted the company a licence to launch the vehicle from SaxaVord Spaceport off the North coast of Scotland. The launch window detailed within the licence opens on 1 December 2023 and will be valid until 30 November 2024.
SaxaVord is currently waiting for its spaceport licence to be approved by the CAA. However, because of the size of the vehicle and the planned altitude of the flight, the spaceport licence will not be needed for SaxaVord to host the maiden flight of the SR75 rocket.
The SR75 rocket will be launched from a new launch rail being built for SaxaVord with a £378,000 UK Space Agency grant.
Speaking to European Spaceflight, HyImpulse Co-CEO Christian Schmierer explained that the maiden flight of the SR75 rocket would carry a payload. However, the payload will be inactive and will be used for "outreach purposes."
European Spaceflight LTD Company number: 14287328 Registered address: Unit 13 Freeland Park, Wareham Road, Lytchett Matravers, BH16 6FA, Poole, UK
Contact number: +44 7873 215465
© European Spaceflight (2022)