POLARIS Spaceplanes Begins Testing its MIRA-Light Vehicle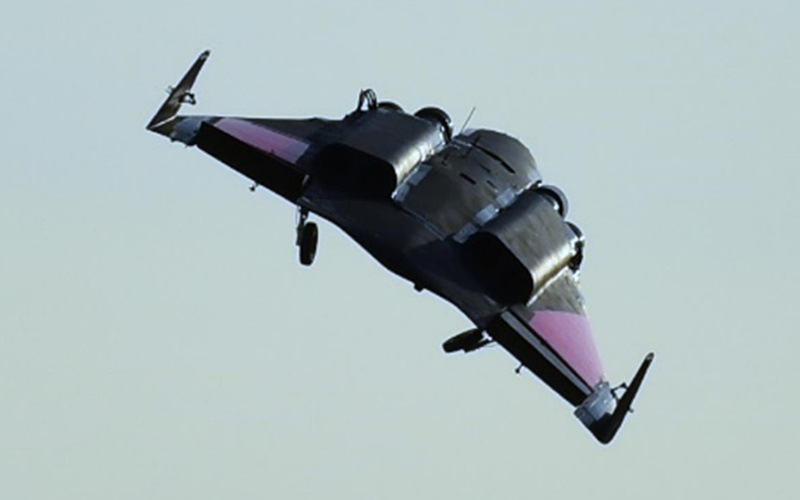 No products in the cart.
No products in the cart.
No products in the cart.
Bremen-based startup POLARIS Spaceplanes announced that it had begun testing its MIRA-Light demonstrator.
MIRA-Light measures 2.5 metres in length. It is a subscale version of the company's MIRA vehicle which POLARIS expects to begin testing towards the end of 2023. MIRA will be 4.25 metres long and will be the first of the company's demonstrators to feature a linear aerospike rocket engine.
According to POLARIS, MIRA-Light was built with a budget of "just a few tens of thousands [ of euros]." The vehicle was designed and built in parallel with MIRA within a few weeks. The subscale vehicle was built to allow the company to calibrate and test the flight control system, test the design's aerodynamics, and train the company's drone pilots.
The first flight test of MIRA-Light was conducted on 22 August. According to POLARIS, the results of this first test flight were so positive that the team began the flight controller testing and calibration programme the same day. At the end of the day, the team had completed a total of five flights.
Speaking to European Spaceflight, POLARIS co-founder and managing director Annika Wollermann explained that each of the five flights lasted for around three minutes.
"Longer flight durations will be achieved in subsequent flights," said Wollermann. "The entire flight program is expected to be completed within approximately 4-5 weeks."
Once testing of MIRA-Light has been completed, the company will continue preparing for the maiden flight of MIRA. Late last week, POLARIS announced that it had received approval for its temporary restricted airspace over the Baltic Sea to begin testing the vehicle between September and December of this year.
European Spaceflight LTD Company number: 14287328 Registered address: Unit 13 Freeland Park, Wareham Road, Lytchett Matravers, BH16 6FA, Poole, UK
Contact number: +44 7873 215465
© European Spaceflight (2022)