Rocket Lab's Electron faces rare last second abort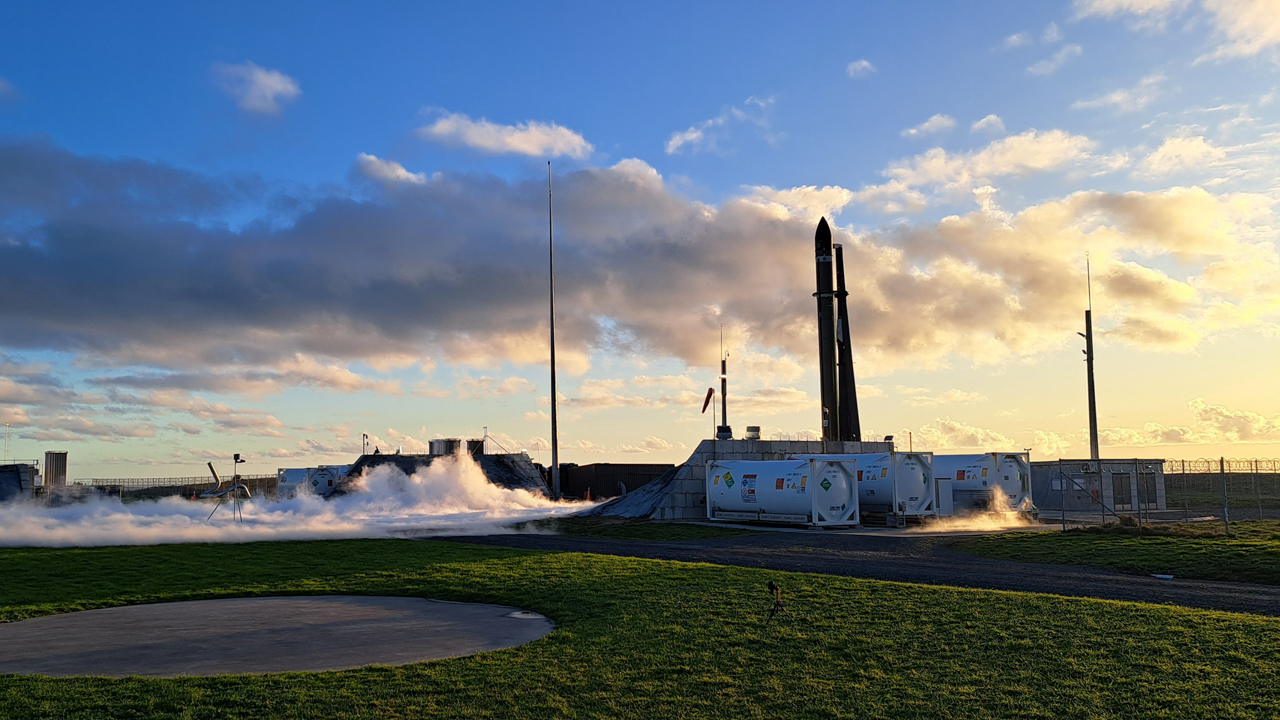 Rocket Lab's 40th mission will have to wait a bit longer, as the Electron rocket ignited its 9 Rutherford engines and immediately shut them down, forcing an abort and stand down of the launch attempt.
Rocket Lab Founder and CEO, Peter Beck, tweeted the reason for the last-second abort was due to low igniter pressure on one of the Rutherford engines.
A short clip of the abort is posted below.
The payload for this mission, 'We Love the Night Life,' is Capella Space's next-generation Synthetic Aperture Radar (SAR) Earth-imaging satellite called Acadia.
This is the first of four next-gen SAR satellites contracted by Capella to launch aboard Rocket Lab's Electron launch vehicle. This satellite will be launched into a 53-degree orbital inclination at 640 km above the Earth, and the following three in the constellation will be launched at slightly different orbital inclinations for wider coverage.
Following the last-second abort, Rocket Lab will now attempt to launch no earlier than Friday, August 4th, from Launch Complex 1B on the Mahia Peninsula in New Zealand.
🎵 Raindrops keep falling on my launch site 🌧️
With unfavorable weather closing in on LC-1, we're now targeting no earlier than 4 August for the launch of #WeLoveTheNightlife for @CapellaSpace 🚀
NZT | 4 Aug, 17:00
UTC | 4 Aug, 05:00
PDT | 3 Aug, 22:00
EDT | 4 Aug, 01:00 pic.twitter.com/4h1PiMinnW
— Rocket Lab (@RocketLab) July 31, 2023
The Rocket Lab team is monitoring the weather over the launch site, but the company has a 14-day launch from July 30th to August 12th and a 2-hour launch window each day.
This will be the 8th mission of the year for Rocket Lab, and outside of SpaceX and China, are the only private launch provider with consistent launches this year. Rocket Lab has surpassed India in launch count and is just behind Russia. An impressive accomplishment for a private company with only 39 missions to date.
Rocket Lab will not be attempting recovery of this booster. However, the Rocket Lab reusability team is currently inspecting the booster from the 'Baby Come Back' mission following its launch, return through the atmosphere and splashdown in the Pacific Ocean. The company said it took 90 minutes from splashdown to lift the vehicle out of the water.
Disclosure: Richard Angle is not an RKLB shareholder.
Questions or comments? Shoot me an email at [email protected], or Tweet me @RDAnglePhoto.
Following the delayed launch of the most recent Falcon Heavy launch, NASA and SpaceX...
A new leaked video shows several Tesla Cybertrucks lined up inside the plant at...
The Tesla Semi is perhaps the most groundbreaking vehicle in the commercial industry in...
Tesla is adding a nifty new climate control feature to complement a driver's ability...
Earlier today, SpaceX partially fueled Booster 9, continuing a series of tests before its...
Copyright © TESLARATI. All rights reserved.