Rocket Report: China addresses falling rocket debris, Vulcan launch slipping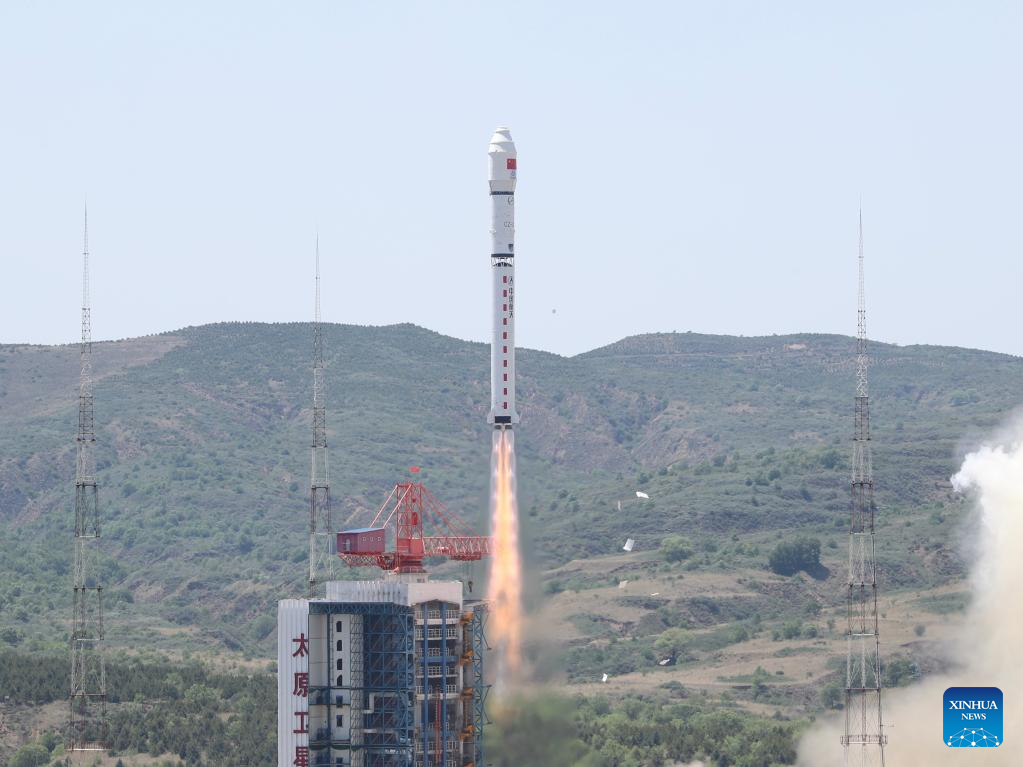 Front page layout
Site theme
Eric Berger - Jun 16, 2023 11:00 am UTC
Welcome to Edition 5.42 of the Rocket Report! Sorry for missing last week, but I had to attend a family reunion. On a completely unrelated note, be sure to check back right here next week for an exciting announcement about the future of space coverage at Ars Technica. No, I'm not going anywhere—rather we're going to double up our coverage with a big hire!
As always, we welcome reader submissions, and if you don't want to miss an issue, please subscribe using the box below (the form will not appear on AMP-enabled versions of the site). Each report will include information on small-, medium-, and heavy-lift rockets as well as a quick look ahead at the next three launches on the calendar.
Virgin Galactic sets next flight date. Virgin Galactic plans to conduct the first commercial flight of its SpaceShipTwo suborbital vehicle in late June on a mission for the Italian Air Force, Space News reports. Virgin said its "Galactic 01" mission will take place between June 27 and June 30 from Spaceport America in New Mexico. The flight will carry three people from the Italian Air Force and the National Research Council of Italy under a contract Virgin Galactic signed with the Italian Air Force in 2019.
Keeping to the schedule ... The three Italians will conduct microgravity research on the flight. That will be followed by Galactic 02 in early August. It will be the first to carry individuals who signed up for space tourism flights with the company, paying up to $450,000 per seat. To be honest, this is pretty impressive. Virgin Galactic announced a target of starting commercial service in the second quarter of 2023 more than half a year ago, and they appear to have stuck to that. At the time, I called the schedule pretty optimistic. It looks like I was wrong, and I'm happy to admit it. (submitted by EllPeaTea)
Firefly acquires Spaceflight. Firefly Aerospace announced last week that it acquired Spaceflight, a company that provides orbital transfer and last-mile services for satellites. This acquisition is the result of Firefly's business plan to strengthen the company through organic growth in addition to accelerating its capabilities with strategic acquisitions, said Bill Weber, CEO of Firefly Aerospace. Terms were not disclosed.
Diversity is the name of the game ... The acquisition of Spaceflight furthers Firefly's ambition to become an integrated provider of both launch and in-space services, following a path of companies such as Rocket Lab that have sought to diversify beyond launch services. The combination of Spaceflight's on-orbit experience with Firefly's launch vehicles, Blue Ghost landers, and Space Utility Vehicles is an overnight game changer for our customers and investors, Weber said. (submitted by Ken the Bin)
Ursa Major lays off 27 percent of staff. The Colorado-based engine manufacturer has laid off 80 people, or a little more than a quarter of its workforce, CNBC reports. In a statement, Ursa Major said the job reductions are "realigning our workforce to better meet the needs of our national security customers. Ursa Major has had some commercial success, selling its engines to companies such as Stratolaunch and Phantom Space.
Best of luck to job-seekers ... We do want to acknowledge contributions of every current and former Ursa Major professional. Their efforts and achievements cannot be overstated, and we deeply appreciate the advances in space and hypersonic propulsion they helped make possible, Ursa Major said. In LinkedIn posts, multiple former Ursa Major employees wrote Wednesday was a "rough day" at the company, with "top-notch people" let go as part of the "major layoff." (submitted by Tfargo04)
X-Bow claims second successful launch. Headquartered in Albuquerque, New Mexico, a company called X-Bow is developing cost-effective, additively manufactured solid rocket motors for suborbital and orbital rockets. On Monday, the company conducted the second test launch of its "Bolt Rocket" at White Sands Missile Range in Southern New Mexico, the Albuquerque Journal reports. "We consider this a huge mission success," said the company's CEO, Jason Hundley. "The system worked as planned—even better than we hoped."
Attracting government interest ... Absent from this report, and the company's news release, is the altitude reached by the solid rocket. That's an important detail. Still, X-Bow may have a promising future. In April, it won a $60 million Strategic Funding Increase (STRATFI) award under the US Air Force's AFWERX program to help finance further development of X-Bow's proprietary advanced manufacturing technology for rapid production of low-cost rocket motors. That contract, which combines government funding with matching dollars from small innovation research grants and private investment, will culminate in a series of flight tests. (submitted by Tfargo04)
China builds pad for solid rocket launches. China has broken ground on a new launch pad dedicated to commercial solid rockets to help boost access to launch facilities, Space News reports. The new pad for solid rockets and its related infrastructure to provide power, test, and other facilities is expected to be finished within 180 days. The new project is part of the wider Hainan Commercial Launch Site for which two pads are currently under construction. One will be dedicated to kerolox launchers and another to methalox launch vehicles.
Lots of interested parties ... The first launch of a liquid rocket from the commercial spaceport is expected in early 2024. State-owned and related spinoffs from CASC, CASIC, and the Chinese Academy of Sciences, as well as commercial and semi-private companies, including iSpace, Galactic Energy, and Orienspace, are engaged in launching and developing solid propellant launch vehicles. (submitted by Ken the Bin)
Join the Ars Orbital Transmission mailing list to get weekly updates delivered to your inbox. Sign me up →
CNMN Collection
WIRED Media Group
© 2023 Condé Nast. All rights reserved. Use of and/or registration on any portion of this site constitutes acceptance of our User Agreement (updated 1/1/20) and Privacy Policy and Cookie Statement (updated 1/1/20) and Ars Technica Addendum (effective 8/21/2018). Ars may earn compensation on sales from links on this site. Read our affiliate link policy.
Your California Privacy Rights |
Do Not Sell My Personal Information
The material on this site may not be reproduced, distributed, transmitted, cached or otherwise used, except with the prior written permission of Condé Nast.
Ad Choices