Rocket Report: Russian rocket lands like an airplane; SpaceX steamroller rolls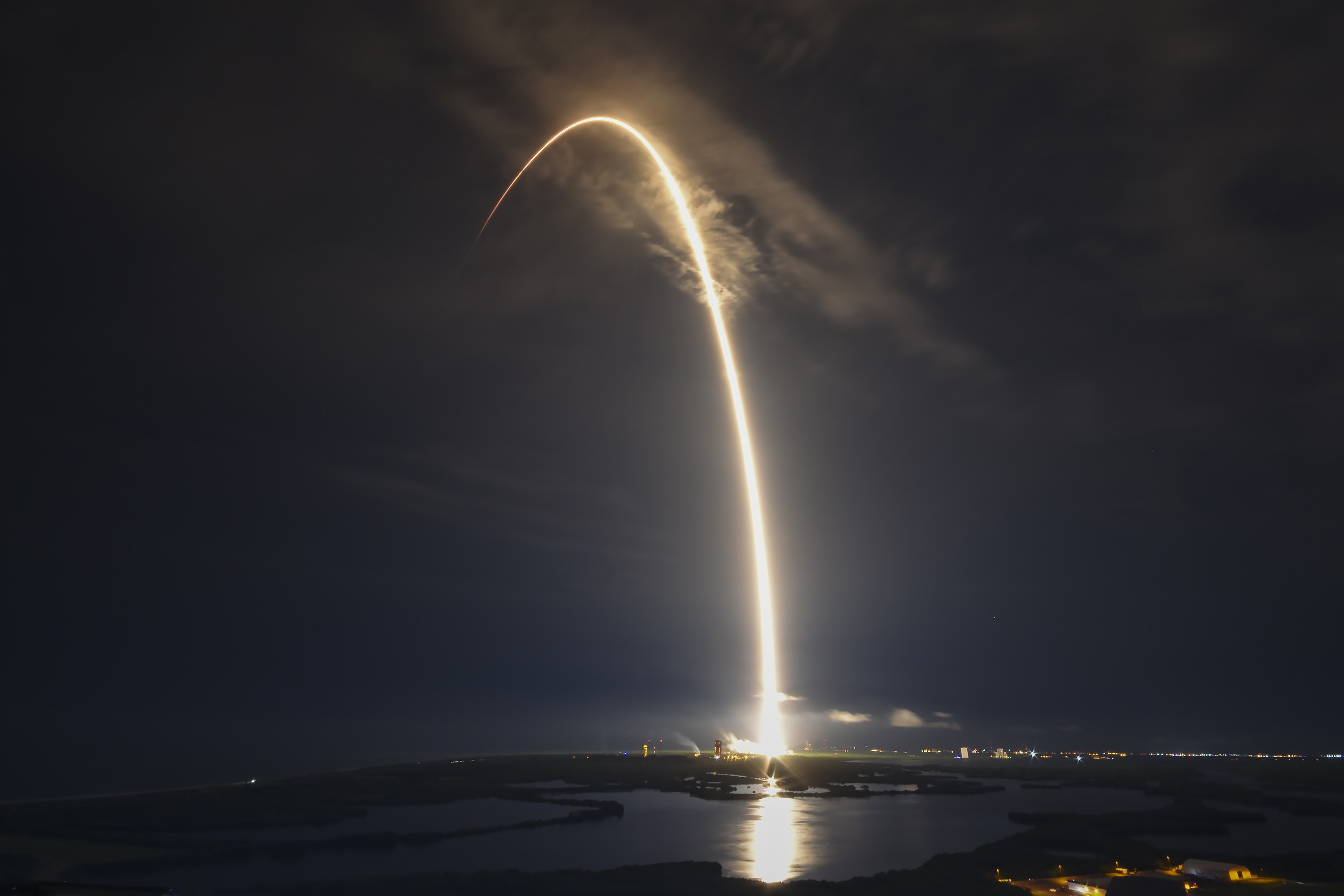 Front page layout
Site theme
Eric Berger - Aug 18, 2023 11:00 am UTC
Welcome to Edition 6.07 of the Rocket Report! I spent a few days last week in southern New Mexico, visiting Spaceport America and Virgin Galactic's facilities there. I felt a renewed sense of optimism about the company's future among the people there and pride in reaching a more operational cadence of missions. Here's hoping they can keep flying high.
As always, we welcome reader submissions, and if you don't want to miss an issue, please subscribe using the box below (the form will not appear on AMP-enabled versions of the site). Each report will include information on small-, medium-, and heavy-lift rockets as well as a quick look ahead at the next three launches on the calendar.
Astra delays debut of its Rocket 4. It has been a year since Astra shelved its first orbital-class rocket after just two successful launches in seven flights. At the time, Chris Kemp, Astra's founder and CEO, unveiled a new rocket design he said would be more reliable and capable of carrying heavier cargo into orbit. A year later, the development of Astra's new launch vehicle—named Rocket 4—appears to have slowed to a crawl, Ars reports.
Test flights first ... Astra has outfitted a new production line for Rocket 4 at the company's headquarters in Alameda, California, but the company doesn't have enough money to move forward on the program as quickly as it would like. As a result, Rocket 4 won't be ready for its first test flights until next year, Kemp said Monday in a quarterly earnings call. When Rocket 4 might be ready for revenue-earning commercial launches is even less clear, hinging on the results of the test flights, he said. (submitted by Ken the Bin)
Assessing the road ahead for Virgin Galactic. Last week Virgin Galactic flew its first private astronauts into space and completed its third spaceflight in nearly as many months. It was a moment. But will it be a fleeting moment? What does last week's successful flight actually mean? Does Virgin Galactic have a vibrant future? Ars explored these questions in a new feature on the company. Essentially, Virgin Galactic's future is riding on its ability to develop a new line of Delta-class spacecraft that can fly more frequently and efficiently.
A path to success ... Construction of these ships, however, will not begin before at least the second half of next year, with testing beginning in late 2025, perhaps. That puts the Delta ships into commercial service no earlier than late 2026—and let's be real, every major spaceflight project undergoes significant delays. The company must also find the resources to build additional carrier aircraft, as VMS Eve is now 15 years old. I will say this: Reaching a near-monthly cadence with VSS Unity this summer builds credibility. So I think there's a chance of success. I don't know how big of a chance, but I'm eager to find out.
Russia tests reusable rocket with wings. Russia is developing a small launch vehicle with a first stage that can fly back to the ground. This Krylo-SV reusable rocket is intended to have a launch capacity of about 600 kg to orbit, Aviation Week reports, and uses small turbojet engines in the nose for steering during descent as well as foldable wings. As early as September, a subsidiary of Roscosmos will drop a scaled-down version of the rocket from an altitude of 3 km to check its ability to glide down and land as an aircraft.
What about the mass penalty? ... For a runway landing, the vehicle is equipped with a folding wing, tail fins, and aircraft landing gear developed with United Aircraft Corp. The next trials after this are planned for 2025 when a prototype that is twice as long will be launched to 110 km and fly about 400 km back to the launch site. Frankly, I cannot imagine how a small rocket, which already has very difficult mass margins, could afford the weight of wings and landing gear. But it will be fun to watch Russia try this. (submitted by TFargo04)
Rocket Lab's quarterly earnings look good. The Case Closed newsletter takes a deep dive into Rocket Lab's quarterly earnings and concludes that its positive stock performance this year is justified. RKLB is up nearly 100% year-to-date in 2023, the author writes. If I had to explain why in the simplest terms possible, I'd say 'because Rocket Lab is the closest thing to SpaceX that public market investors can own.'
A tidy little business ... To wit, the newsletter states, Rocket Lab and SpaceX are vertically integrated companies unlocking a low-price transportation layer for the space industry, and Rocket Lab is the only US launch provider not named SpaceX that has steadily executed upon scaling a launch business. The estimated value of Rocket Lab's launch business is $2.2 billion to $3 billion, according to the newsletter. To continue the momentum, the company needs to develop the medium-lift Neutron vehicle and get it flying.
Europe set for final launch of 2023. The Arianespace-managed mission will be launched aboard a Vega rocket and is scheduled to lift off from the Guiana Space Centre in French Guiana in September, European Spaceflight reports. This will be the final mission of the year for Europe, given that Ariane 6 will not debut until 2024, and the return to flight of the Vega C rocket recently suffered a setback following a failed test.
A few more to go ... Vega, the original version of Europe's small, solid-fueled launcher, has remained operational despite the grounding of Vega C, as the two do not share the Zefiro 40 second stage. This was identified as the source of the December 2022 failure of a Vega C mission. The September launch of Vega will be the vehicle's second-to-last flight. Its retirement is likely to occur in 2024. To date, it has been launched 20 times, suffering two failures. (submitted by EllPeaTea and Ken the Bin)
HyImpulse to debut suborbital rocket. A launch license approved by the UK Civil Aviation Authority has granted HyImpulse permission to launch its SR75 rocket for the first time from SaxaVord Spaceport in Scotland between December 2023 and November 2024, European Spaceflight reports. The single-stage rocket is powered by one of the company's HyPLOX-75 hybrid rocket motors.
Next stop, orbit? ... The German company's rocket is designed to carry a maximum payload of 250 kilograms and reach altitudes of approximately 200 kilometers. Although the rocket will be used to offer commercial microgravity testing services, its primary role will be as a test bed for the company's larger SL1 orbital rocket. That vehicle will make its debut later this decade. (submitted by Ken the Bin and EllPeaTea)
Join the Ars Orbital Transmission mailing list to get weekly updates delivered to your inbox. Sign me up →
CNMN Collection
WIRED Media Group
© 2023 Condé Nast. All rights reserved. Use of and/or registration on any portion of this site constitutes acceptance of our User Agreement (updated 1/1/20) and Privacy Policy and Cookie Statement (updated 1/1/20) and Ars Technica Addendum (effective 8/21/2018). Ars may earn compensation on sales from links on this site. Read our affiliate link policy.
Your California Privacy Rights |
Do Not Sell My Personal Information
The material on this site may not be reproduced, distributed, transmitted, cached or otherwise used, except with the prior written permission of Condé Nast.
Ad Choices