RocketStars: Ly brings together requirements for USSF-12 launch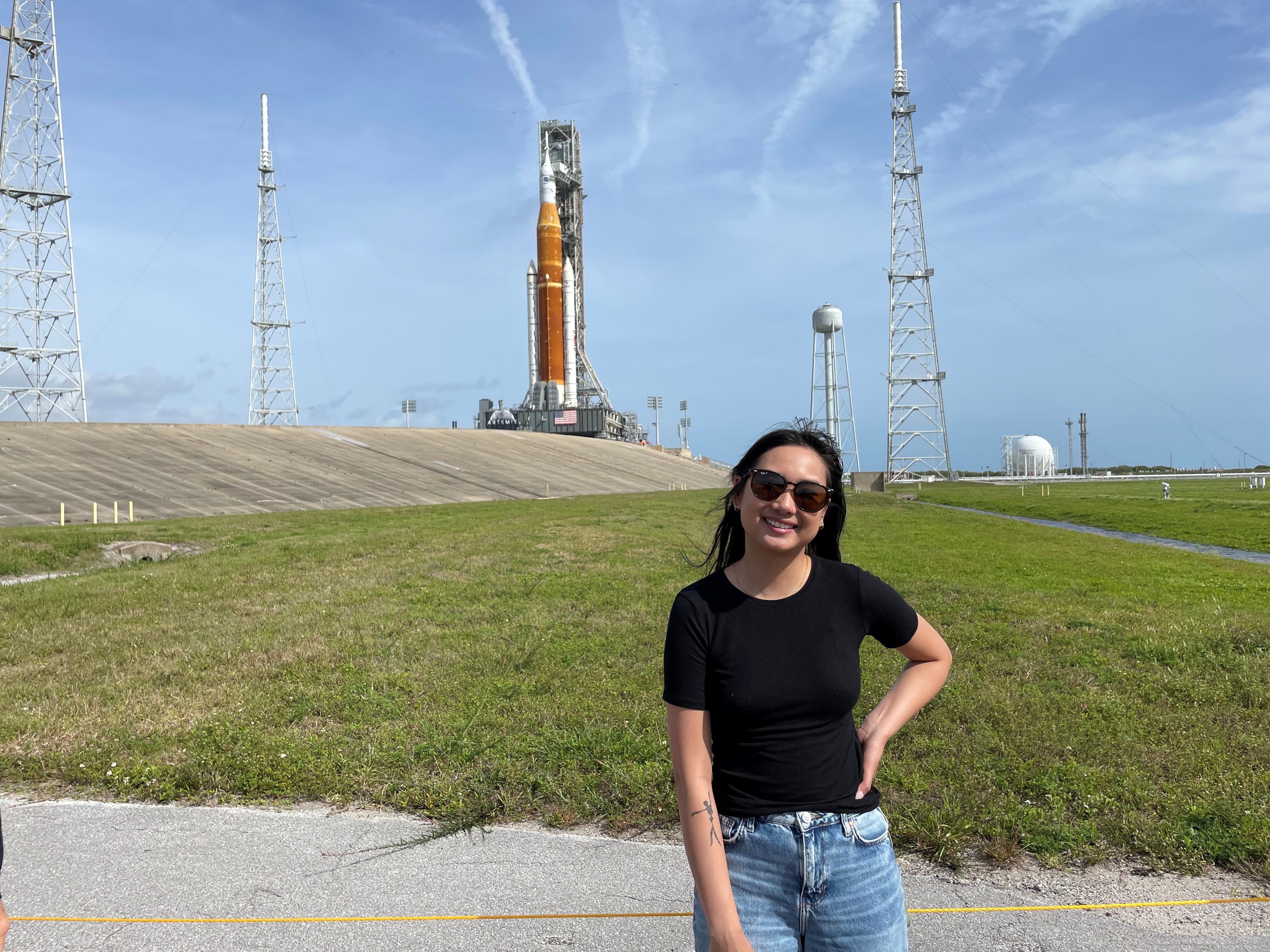 June 24, 2022
Anna Ly is the ULA mission integration systems engineer for the USSF-12 launch
Shepherding the requirements to deliver two innovative national security satellites into orbit aboard the same Atlas V rocket is the responsibility of Anna Ly, United Launch Alliance (ULA) mission integration systems engineer (MISE) for the United States Space Force (USSF)-12 launch.
The Atlas V 541 rocket will place the Space Force's Wide Field of View (WFOV) Testbed satellite and the Space Test Program's USSF-12 Ring spacecraft directly to geosynchronous orbit approximately 22,000 miles (35,500 km) above the equator. Launch is scheduled for June 30.
Ly led the requirements management process, including executing the rigorous verification process for both the rocket- and payload-owned requirements.
Her efforts were made harder by the fact that we have two satellite payloads with two separate SV organizations on USSF-12, as well as an incredibly tight timeline associated with completing the ULA integration processes, said Travis Ramp, ULA's USSF-12 mission manager.
I work with mission management and our customers to track what we need from them and what they need from us for a successful launch, Ly said.
We faced a lot of schedule challenges while integrating the mission. Most of which were driven by late deliverables that added a lot of risk to executing the schedule to plan.
The two independent spacecraft launching on USSF-12 will demonstrate the performance of an advanced infrared sensor for missile early warning and conduct a variety of experiments from geosynchronous orbit.
The Atlas V rocket, featuring four side-mounted solid-propellant boosters, will lift off from Space Launch Complex-41 at Cape Canaveral Space Force Station, Florida. Three burns of the Centaur upper stage are planned in the challenging flight to reach a precise orbital injection six hours after launch.
Ly is from Houston, Texas and earned an aerospace engineering degree from the University of Texas at Austin. She joined ULA in 2019 and spent two years with the Control Dynamics group before transitioning to her current system engineering role.
She enjoys yoga, sewing, and serves as the president of New Employees Boosting ULA (NEBULA), a company employee resource group that provides networking, community outreach, social, and professional opportunities.
Working on rockets and helping better the world is what inspires me to come to work each day, Ly said.
Learn more about the Atlas V USSF-12 launch
See more photos in our USSF-12 album
June 27, 2022
January 11, 2022
June 15, 2022