SpaceX launches 22 Starlinks from Florida, delays launch from California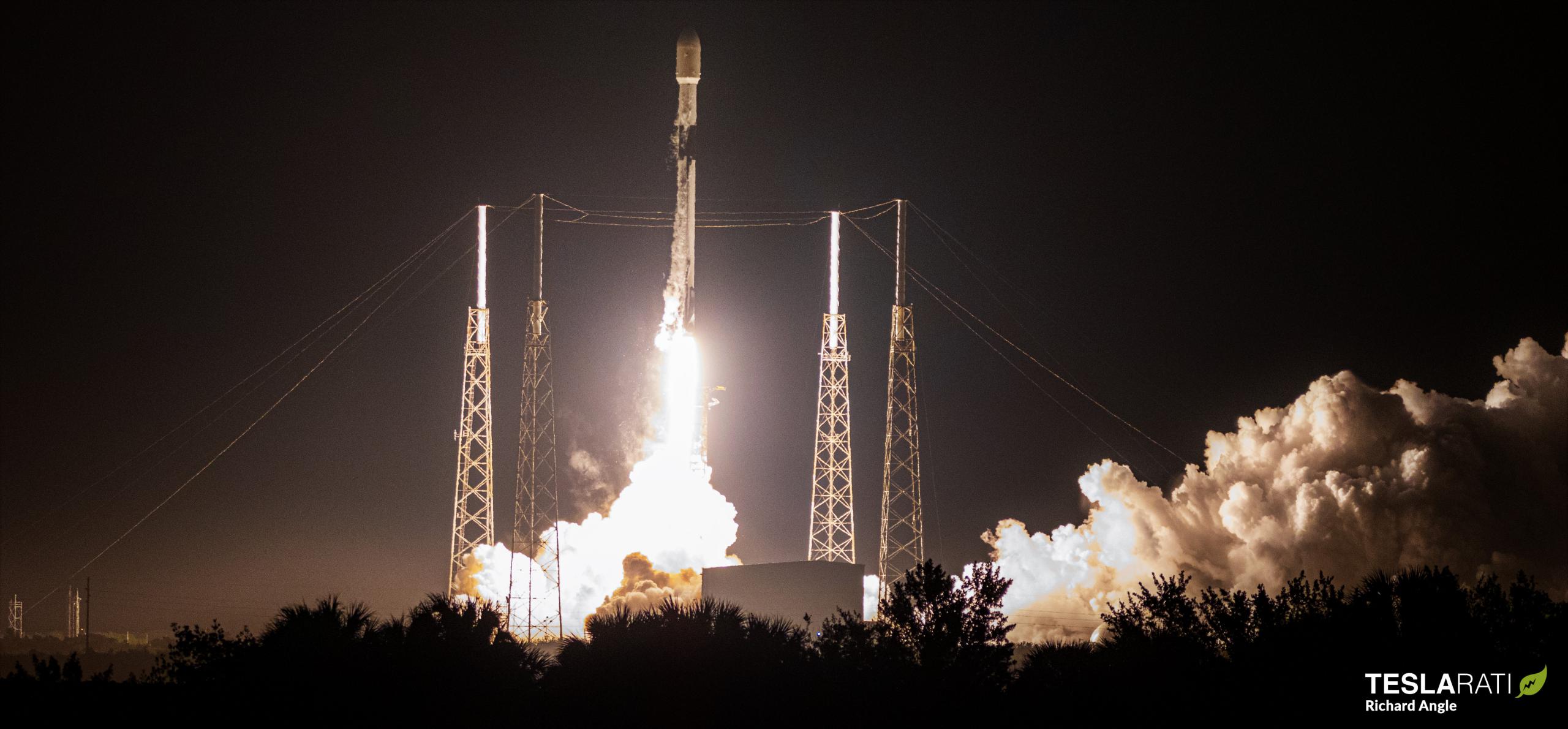 SpaceX had its sights set on back-to-back launches from the East and West Coasts.
However, only the Florida launch managed to get off the ground and into orbit.
The Starlink Group 6-10 mission lifted off at 11:36 p.m. ET (03:36 UTC on the 17th) from Space Launch Complex 40 at Cape Canaveral Space Force Station in Florida. That mission itself faced a couple of delays due to weather around the Space Coast, but SpaceX was able to find a window for a successful launch.
Liftoff! pic.twitter.com/beKNtgwhkc
— SpaceX (@SpaceX) August 17, 2023
The 22 V2 mini Starlink satellites were released from the 2nd stage just over an hour after launch, with the satellites inserted into a 43-degree orbital inclination. This launch brings the total number of Starlinks in orbit to 4,962. This group will now undergo the usual checkouts as they raise themselves to their operational orbits.
Booster 1067 completed its 13th flight, landing on the droneship 'A Shortfall of Gravitas eight and a half minutes after launch. The fairings that protected the Starlink satellites during the first phase of flight had flown for their 10th and 11th times, and as usual, SpaceX will once again attempt their recovery and eventual refurbish for use on another mission.
Falcon 9's first stage has landed on the A Shortfall of Gravitas droneship pic.twitter.com/yTu2Riu0Ux
— SpaceX (@SpaceX) August 17, 2023
SpaceX had originally planned to follow up this launch with the Starlink Group 7-1 mission from California. However, SpaceX was forced to stand down, likely due to recovery weather, but not confirmed by SpaceX as of yet. Hurricane Hilary is bearing down on the Californian coast, which has forced the delay of the launch until Monday, 8/21, no earlier than 11:04 p.m. PT (6:04 UTC on August 22).
Once the weather is clear and SpaceX is able to reposition the droneship, should be able to get this mission off the ground and possibly set up another doubleheader, as the next Starlink mission from Florida is scheduled for no earlier than the evening of 8/22, pending SpaceX confirmation.
Questions or comments? Shoot me an email at [email protected], or Tweet me @RDAnglePhoto.
SpaceX has made remarkable progress at Starbase, but will they attempt a launch anytime...
The Tesla Cybertruck is, for all intents and purposes, a very large vehicle. With...
Tesla CEO Elon Musk recently shared an update about the release of Full Self-Driving...
On February 27, 2021, a 2019 Tesla Model X that was reportedly on Autopilot...
Tesla CEO Elon Musk recently shared a response to news of the upcoming closure...
Copyright © TESLARATI. All rights reserved.