SpaceX to launch military communications satellites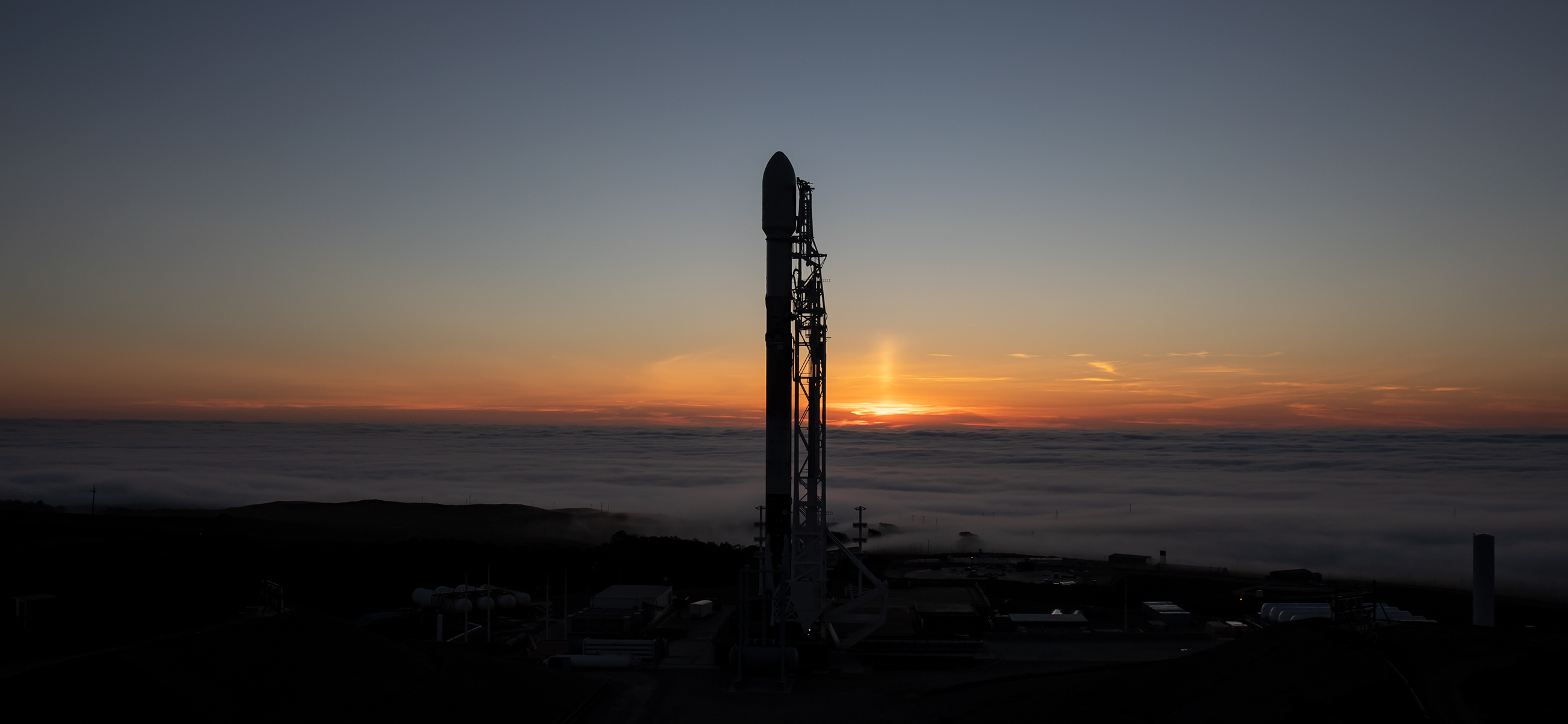 SpaceX is targeting the launch of the 2nd Tranche 0 mission for the Space Development Agency on August 31st at 7:26 a.m. PT (14:26 UTC) from Space Launch Complex 4 East at Vandenberg Space Force Base in California.
The Tranche 0, Flight 2 mission features 13 payloads that will be deployed into a Polar Orbit and, as the mission name implies, is the 2nd flight of this small satellite constellation. The Tranche 1 swarm is scheduled for late 2024.
The Space Development Agency is a part of the United States Department of Defense that focuses on space-based communications with U.S. warfighters around the globe. The Tranche 0 group will feature 28 total satellites, with 10 having been previously launched by a Falcon 9 in April 2023, and 2 of those satellites were built by SpaceX, with the other 8 being built by York Space Systems.
SpaceX won a contract worth $149 million back in October 2020 to build 4 satellites to track missile launches. The satellites are based on the company's Starlink satellite bus, and this is the first time SpaceX has won a contract to build a satellite for the U.S. Government. L3Harris also won a contract worth $193.5 million to build 4 similar satellites.
Tomorrow morning's launch will feature 10 Lockheed Martin-built satellites, and as of the time of this article, it is unknown if it will host the other SpaceX-built satellites or the L3Harris satellites.
It's almost time! ⏰
Tomorrow, 10 @lockheedmartin-buit small satellites will launch aboard a @SpaceX Falcon 9 rocket in support of Space Development Agency's Tranche 0 Transport Layer mission. pic.twitter.com/sJFNSeNY7D
— Lockheed Martin Space (@LMSpace) August 30, 2023
The Falcon 9 providing the ride to space for these payloads is Booster 1063. B1063 will be flying for the 13th time, having previously supported 8 Starlink missions, NASA's DART mission, ESA's Sentinel 6 Michael Freilich mission, Transporter 7 mission, and the Iridium-9/OneWeb Flight 19 mission.
Following the first phase of flight, the Falcon 9 will perform a boostback burn and return for a landing at Landing Zone 4, just 1,400 feet from where it took off minutes before.
SpaceX will begin its webcast 15 minutes before the scheduled launch time.
Questions or comments? Shoot me an email at rangle@teslarati.com, or Tweet me @RDAnglePhoto.
There are fans, and then there are Tesla fans. Recently, one Tesla fan's enthusiastic...
Tesla has won permit approval for its Diner and Drive-In Movie Supercharger in Los...
Earlier this month, Ford CEO Jim Farley embarked on a 1,100-mile road trip to...
Honda and Acura have made their decision regarding the adoption of the Tesla North...
Ford, South Korean battery supplier SK On, and EcoProBM plan to invest CAD$1.2 billion...
Copyright © TESLARATI. All rights reserved.