UARX Partners with Sener to Continue Development of OSSIE OTV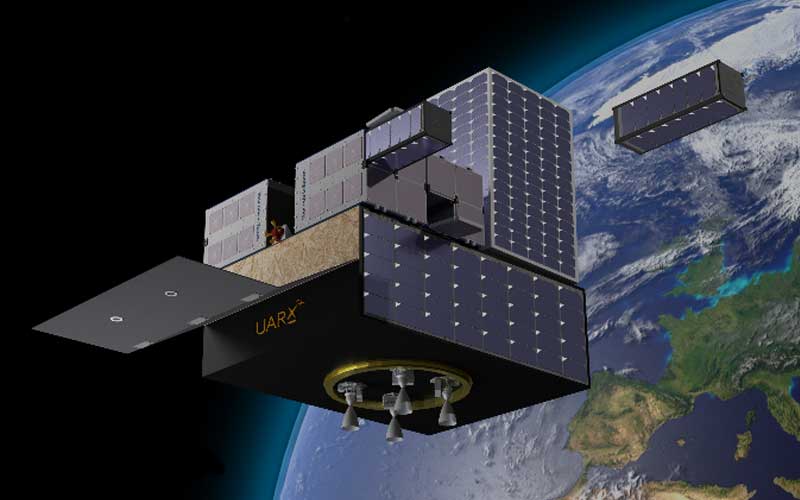 No products in the cart.
No products in the cart.
No products in the cart.
Spanish space transportation startup UARX Space has partnered with the multinational engineering and technology group Sener to assist with the development of the company's OSSIE orbital transfer vehicle (OTV).
OSSIE (Orbit Solutions to Simplify Injection and Exploration) is designed to be capable of performing a number of missions, including satellite delivery, debris removal, and in-orbit servicing. It will be capable of carrying PocketQubes, CubeSats, smallsats, and hosted payloads to orbit. OSSIE has a maximum payload capacity of 1,000 kilograms and will be able to service multiple orbits up to and including lunar orbits.
In its bid to accelerate the development of OSSIE, UARX has brought on Sener as a strategic partner to assist with the vehicle's guidance, navigation, and control (GNC) systems.
"We are glad to announce this long-term collaboration with UARX," said Mariano Sánchez, Business Developer Manager at Sener. "Sener will contribute to this alliance as a leader in navigation and control systems and leveraging our technological expertise in space missions such as Euclid or Herschel-Plank, among many others."
Sener is also part of the team developing the GNC systems for ESA's Space Rider vehicle. The company's systems will be part of the vehicle's Re-entry Module that will return to Earth with a cargo bay full of customer payloads following several months in orbit.
In response to questions from European Spaceflight in November 2022, UARX explained that the debut of OSSIE was expected in the last quarter of 2023. However, according to the press release, the maiden flight is now only expected to take place in June 2025.
The first mission will include a payload of up to 250 kilograms. According to UARX, the missions will accompany payloads from customers from three continents. The flight will include both payloads to be deployed and hosted payloads that will stay attached to the vehicle.
European Spaceflight LTD Company number: 14287328 Registered address: Unit 13 Freeland Park, Wareham Road, Lytchett Matravers, BH16 6FA, Poole, UK
Contact number: +44 7873 215465
© European Spaceflight (2022)