ULA's Vulcan Upper Stage Needs Mods Before First Launch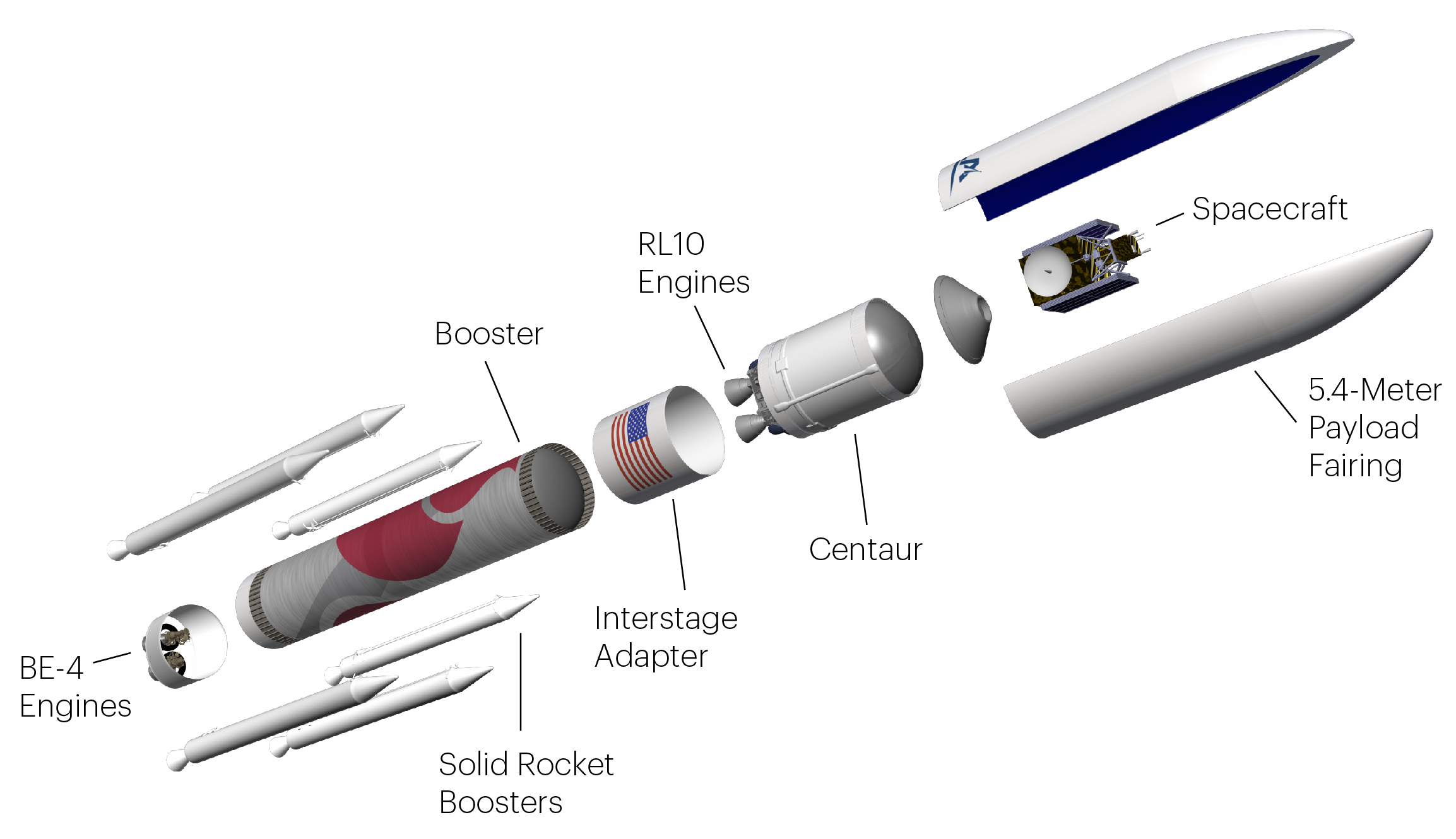 The first launch of the United Launch Alliance's Vulcan rocket will be further delayed because the Centaur V upper stage needs modifications. ULA had targeted May 4 for that inaugural launch, but a Centaur V test failure at the end of March disrupted the plans. An investigation determined that a portion of the Centaur V structure needs to be reinforced. Another test will be needed to verify the changes. A new launch date has not been set.
ULA successfully completed the Flight Readiness Firing test of Vulcan on June 8, but has been waiting to definitively determine what happened on March 29 when a Centaur V suffered a hydrogen leak during a qualification test resulting in a fire and explosion.
In a statement on Saturday, ULA said they determined "Centaur's thin-walled pressure stabilized tanks require minor reinforcement at the top of the forward dome prior to flight."
The Vulcan rocket with its Centaur V upper stage currently in Florida will be destacked and Centaur returned to company's production facility in Decatur, AL. Another Centaur V already in production will be used for a second qualification test. In the meantime, the first stage, or "booster," will be stored in the Horizontal Integration Facility at Cape Canaveral.
The team completed the data review following the recent Flight Readiness Firing and all test objectives were successfully achieved. In parallel, we have determined the root cause and corrective action for the Centaur V structural test stand anomaly at Marshall Space Flight Center on March 29. Centaur's thin-walled pressure stabilized tanks require minor reinforcement at the top of the forward dome prior to flight. We plan to de-stack the Vulcan rocket and return the Centaur V to Decatur for modifications. The booster is healthy and ready to support the first launch and will be stored horizontally in the Horizontal Integration Facility until we are ready to resume mission processing. ULA has several Centaur V flight articles in production in Decatur and one will be identified as the test article to complete qualification testing. Tory Bruno, ULA president and CEO, will provide an update at a media telecon in the next few weeks. — ULA statement, June 24, 2023
Vulcan will replace ULA's two existing rockets, Atlas V and Delta IV, for civil, commercial, and national security launches. DOD requires two certification flights, Cert-1 and Cert-2, before putting their most expensive and critical satellites on the new rocket.
This first launch, Cert-1, will carry non-DOD payloads including Astrobotic's Peregrine lunar lander and two test satellites for Amazon's Project Kuiper communications satellite system.
ULA is eager to get Vulcan flying as soon as it's ready. All the remaining Atlas rockets are booked. The next-to-last Delta IV launched last week carrying a classified satellite for the National Reconnaissance Office, NROL-68. The final Delta IV Heavy will launch next year.
LAUNCH HIGHLIGHTS! 🚀🐉
On June 22 at 5:18 a.m. EDT from Space Launch Complex-37, ULA launched the penultimate #DeltaIVHeavy with the #NROL68 mission for the @NatReconOfc and @SpaceForceDoD.
Watch on YouTube: https://t.co/3ZXOM1A13m pic.twitter.com/PwI19mdK5s
— ULA (@ulalaunch) June 23, 2023
ULA, a 50-50 joint venture between Boeing and Lockheed Martin, has a 100 percent mission success record since it was formed in 2006. Last week's launch was its 156th.
SpacePolicyOnline.com has the right (but not the obligation) to monitor the comments and to remove any materials it deems inappropriate. We do not post comments that include links to other websites since we have no control over that content nor can we verify the security of such links.
NEW DATE