Vulcan aces engine test, but upper stage anomaly will delay launch for a while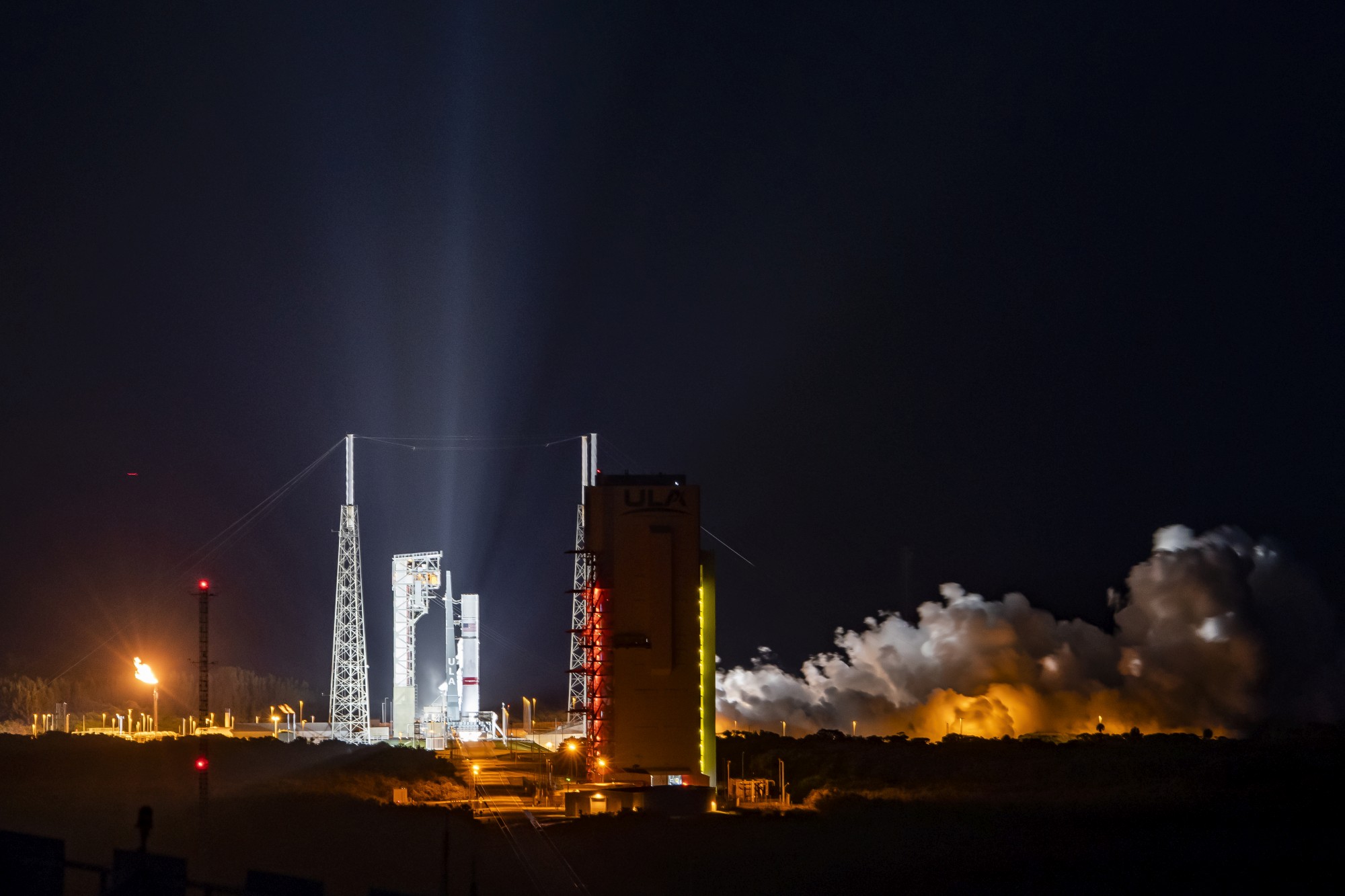 Front page layout
Site theme
Eric Berger - Jun 14, 2023 4:48 pm UTC
The Vulcan rocket took a critical step toward its much-anticipated debut launch last week with a successful engine-firing test. However, one critical issue remains unresolved before the large booster can lift off.
This final hurdle involves modifications to the rocket's Centaur V upper stage, which exploded during a test at the end of March. On Tuesday, the chief executive of Vulcan manufacturer United Launch Alliance, Tory Bruno, wrote on Twitter that a root cause of the failure had been identified, and the investigation has been concluded.
As part of their recent updates, neither Bruno nor United Launch Alliance established a new target launch date. Two sources indicated to Ars, however, that this flight likely would not occur before the fourth quarter of this year due to additional needed work.
United Launch Alliance completed an essential milestone on June 7 when it conducted a hot-fire test of Vulcan's first-stage engines. The BE-4 engines, built by Blue Origin, began the ignition sequence at T-4.88 seconds and, according to the company, throttled up to the target power level for two seconds before powering down.
Although the company needs to fully review data from the test, it appeared to be a complete success. This long-awaited firing of the main engines closes what had been believed to be the biggest outstanding issue with the rocket prior to its debut launch—before the Centaur anomaly occurred. Delivery of the BE-4 engines had been delayed for several years while Blue Origin completed its development and testing.
The team is reviewing the data from the systems involved in today's test and, in parallel, continue with the Centaur V test stand anomaly investigation, the company said in a statement after the test firing. Pending the data review and the investigation results, we will develop a launch plan. Testing is an integral part of our launch vehicle development program, and we will fly when we believe it is safe to launch.
In replies on Twitter Tuesday, Bruno provided the first public confirmation that the United Launch Alliance's investigation into the Centaur failure is complete. Although the report is not public, it appears that the hydrogen tank failed during a pressure test at Marshall Space Flight Center in Alabama.
The super thin, high performance steel skin needs to be a little thicker near the top of the dome, Bruno said, adding, Working corrective action and retest.
This comment implies that a Centaur qualification tank will be made more robust and then undergo pressure testing at Marshall later this summer. It is unclear whether the flight version of the Centaur stage, which had already been delivered to the launch site in Cape Canaveral, Florida, will also need to be modified. If so, this testing and modification work will likely take a few months.
Asked whether the flight tank needed to be modified, Bruno replied cryptically, saying, Working on all of that now.
Throughout all of this, United Launch Alliance has been working closely with the US Space Force, which has been the company's most important customer since ULA's inception nearly two decades ago.
In 2020, as part of its National Security Space Launch Phase 2 program, the US military awarded United Launch Alliance and SpaceX five-year contracts to launch about 40 missions between fiscal year 2022 and 2028. As part of this program, United Launch Alliance won 60 percent of the launches, and SpaceX got 40 percent.
However, there have been growing concerns about the readiness of Vulcan, which was supposed to start launching national security missions in 2022. That will now not happen until at least 2024 because Vulcan must fly two certification flights before it is deemed safe enough for valuable reconnaissance satellites.
Notably, in an announcement last Friday, Space Systems Command said it recently assigned a dozen Phase 2 missions to the two launch companies. These launches were split equally between United Launch Alliance and SpaceX rather than in a 60-40 split.
Additionally, just last week, a US Government Accountability Office report mentioned that delays were causing military officials working on the Phase 2 launch program to consider their options. In the event that Vulcan is unavailable for future missions, program officials stated that the Phase 2 contract allows for the ability to reassign missions to the other provider, the report states.
Join the Ars Orbital Transmission mailing list to get weekly updates delivered to your inbox. Sign me up →
CNMN Collection
WIRED Media Group
© 2023 Condé Nast. All rights reserved. Use of and/or registration on any portion of this site constitutes acceptance of our User Agreement (updated 1/1/20) and Privacy Policy and Cookie Statement (updated 1/1/20) and Ars Technica Addendum (effective 8/21/2018). Ars may earn compensation on sales from links on this site. Read our affiliate link policy.
Your California Privacy Rights |
Do Not Sell My Personal Information
The material on this site may not be reproduced, distributed, transmitted, cached or otherwise used, except with the prior written permission of Condé Nast.
Ad Choices