Weekly Space Recap: August 14 – August 20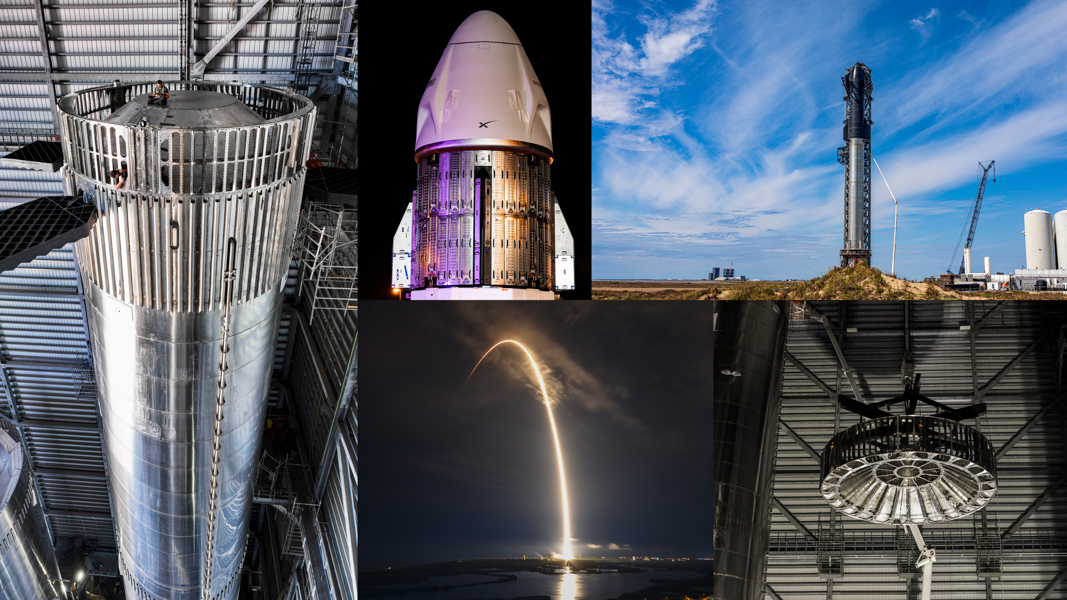 Here are some of the stories you may have missed in the past week. The third week of August 2023 featured SpaceX attempting a back-to-back Starlink launch, Starship updates, and Crew 7 preparations for launch to the International Space Station.
But first, over the weekend it was confirmed that Russia's Luna 25 mission crashed into the Moon, another failure from the Russian space program. This was the first mission to the Moon for Russia in 47 years.
Russia was aiming to be the first to land at the Moon's southern pole, and the Lunar lander had made it into a stable orbit, but during a planned lowering of the orbit, it went a bit too far and created new craters on the surface of the Moon.
Meanwhile, India's Chandrayaan-3 lunar lander is progressing nominally so far. It is scheduled to attempt a landing on the Moon's Southern Hemisphere as soon as August 23rd.
Last week's recap!
A possible Starship test launch soon? – A maritime exclusion zone was listed for August 31st for "rocket launch activities" while unlikely to launch then, it signifies that SpaceX is getting much closer to the 2nd test flight as they await word from the FAA and the review of the mishap report submitted by SpaceX to them.
SpaceX launched 22 Starlink satellites – This was the 99th dedicated Starlink mission, bringing the total # of Starlink satellites launched to 4,962.
Falcon 9 launches 22 @Starlink satellites to orbit from Florida pic.twitter.com/ZDuQgf2Ocg
— SpaceX (@SpaceX) August 17, 2023
SpaceX attempts back-to-back Starlink launches – SpaceX had originally planned to launch 21 Starlink satellites from California after the 22 from Florida.
However, Hurricane Hilary in the Eastern Pacific forced the droneship to retreat to the Port of San Diego for safety reasons. That launch is now planned for no earlier than August 21st at 11:04 p.m. PT (6:04 UTC on August 22).
Crew Dragon Endurance readied to ISS flight – The capsule, flying for its 3rd time, was delivered to LC-39A to be attached to the Falcon 9 rocket. Crew 7 arrived at Kennedy Space Center Saturday afternoon, and last night, the rocket was rolled out to the launch pad for pre-launch testing, such as the static fire and dry-dress rehearsal for the crew. The launch is scheduled for NET on August 25th at 3:49 a.m. ET (07:49 UTC).
SpaceX showcases new hot stage ring for Starship – After months of speculation, SpaceX finally revealed how they will attempt stage separation during the 2nd test flight. The Raptor engines will ignite while still attached to Booster 9, with the exhaust gases being vented out through the sides.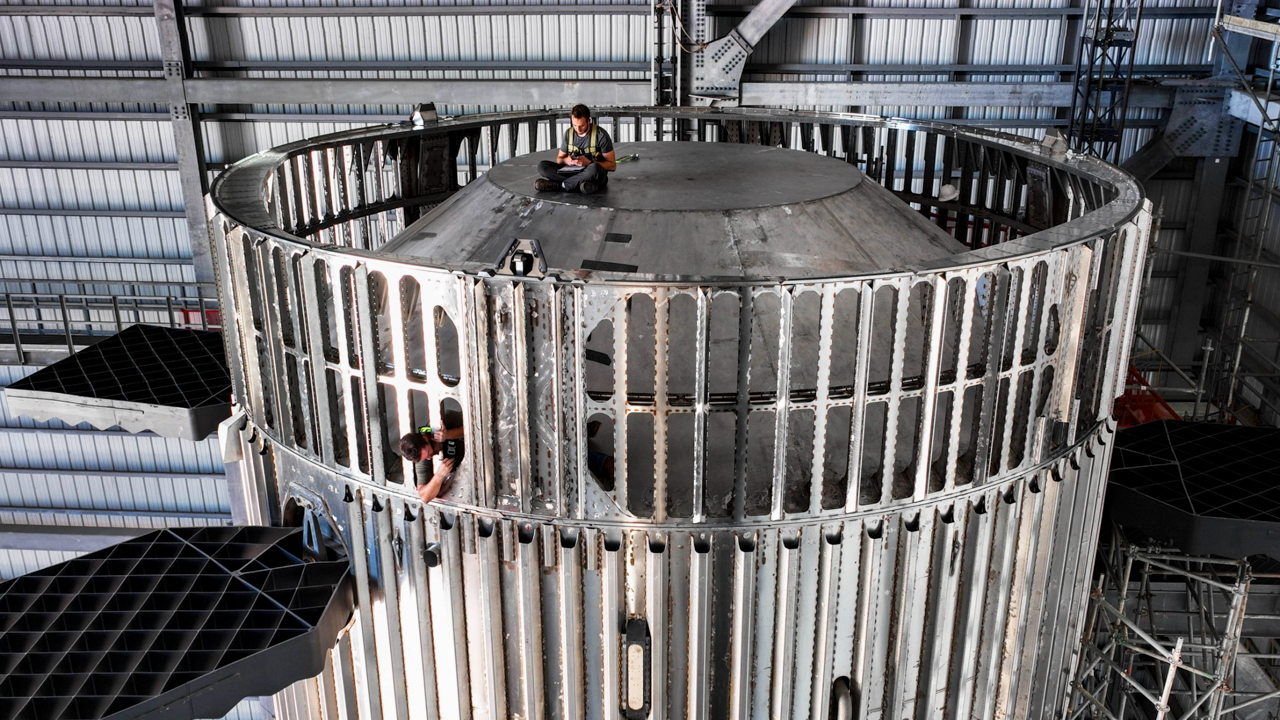 The hot stage ring attached to Booster 9 (Credit SpaceX)
The hot stage ring attached to Booster 9 (Credit SpaceX)
And that's pretty much all for last week!
This week looks to be exciting with India's Chandrayaan-3 mission attempting to land on the Moon, Crew 7 launching to the International Space Station, and of course, a couple more Starlink launches.
Thanks for reading the Weekly Space Recap!
Questions or comments? Shoot me an email at [email protected], or Tweet me @RDAnglePhoto.
SpaceX has made remarkable progress at Starbase, but will they attempt a launch anytime...
The Tesla Cybertruck is, for all intents and purposes, a very large vehicle. With...
Back in February, Tesla CEO Elon Musk noted that the Cybertruck would effectively change...
Tesla has officially laid down the law on employees leaking pictures and videos of...
Recent photos shared by electric vehicle enthusiasts online have revealed that a fleet of...
Copyright © TESLARATI. All rights reserved.